Powerful project planning software improves internal processes
Create plans that work in practice, monitor progress and integrate all stakeholders - with Octaved Flow project planning.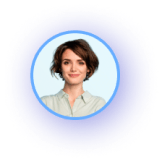 Strategic approach instead of constant alarm
All functions in one software
Replace constant firefighting with a planned approach and involve all departments and stakeholders. With software like Octaved Flow, which combines all functions in one tool, the project plan is lived by everyone - and works.
Everything under control at all times
Due dates and milestones
With due dates it is 100% clear for all project participants what has to be finished by when. With Octaved Flow, you can define due dates at different levels in the project and also set milestones for static events such as customer acceptance and presentations.
Distribute responsibilities and avoid own overload
Contemporary division of labor with common goals
Involve all stakeholders in the planning by giving them the appropriate scope of action. Everyone sees their own section and knows what needs to be done, but also understands the overall context and supports the common goals.
One click to discover something new
Try Octaved Flow in a free 30-day trial period. Full functionality of the software, without functional limitations and completely without obligation. This is the fastest way to learn how Octaved Flow can benefit you and your team.
Display complex plans clearly
Work package dependencies
No plan is perfect. In theory, maybe, but in real project life there are simply too many influencing factors that require adjustments to the plan. With Dependencies you can see the consequences at a glance and change the plan with one click.
Tasks integrated into the project planning
Tasks for daily work
The project plan is the cross-functional master for all. But what about the daily work? In Octaved Flow in tasks are integrated into the project planning and support the daily work. Or serve as to-do lists. Or checklists, so that nothing is forgotten.
Free 30-day trial - all functions unlocked
Get started today and experience the benefits of an integrated project management and collaboration solution!
And much more...
Interaction of all features of Octaved Flow is the key
Team planning
Look at project planning from the perspective of people. Where do bottlenecks arise? Is the additional project that Sales is on even feasible?
Gap bars
Interrupt operations when something higher priority needs to be pushed in between. With gap bars, the workload can be clearly calculated and displayed.
Multi-project planning
Plan and monitor multiple projects simultaneously. Resource planning is always comprehensive and looks at everything from a helicopter perspective.
Agile planning
Use agile methods and plan especially flexible and dynamic with backlogs and sprints. Use labels and Kanban boards for priorities and workflows.
Material resources
Integrate machines, test stations or training rooms into project planning and see at a glance whether the resource is ready at the right time in the project flow.
Workflows
Octaved Flow offers 5 different methods to map workflows. Even if your processes are very complex, with the combination of these 5 you will definitely reach your goal.
Discover the free 30-day trial with unlimited access to all features now!