Plan and manage your projects and bring all teams together in one central location
From simple to complex projects - plan and manage everything from A-Z in one tool. With transparent project management, you align everyone in the team towards a common goal and achieve the best possible results for your company.


Manage projects from A-Z
Manage your projects on a single platform
Plan and manage your project portfolio from one central location. Define milestones of your projects and assign work packages to team members. Identify risks and bottlenecks and involve team members and stakeholders in all steps.
Project status and optimization
Track the progress of all projects in real time
Get a clear picture of the status of all work in progress in your projects. Keep an eye on the workload and get to the goal faster. Optimize future projects with the knowledge gained.
Plan your first project with Octaved Flow today
Centralization and collaboration
Efficient collaboration instead of silo thinking
Promote efficient collaboration across silos with a centralized source of information for your projects. Add momentum and deliver results you and your team can be proud of.
Flexible and customizable
Flexibly customize workflows to help your teams make optimal progress
Standard procedures are not always optimal. Adapt workflows, processes and methods flexibly to your team and the changing requirements of your projects. You don't need to change software to do this, just make a few adjustments.
Kanban boards
Priorities and workflows simply by drag & drop
Use the infinite possibilities of labels and Kanban boards easily and intuitively. Find flexible solutions for new challenges in no time. Manage all aspects of your projects in one software without having to switch back and forth between different tools.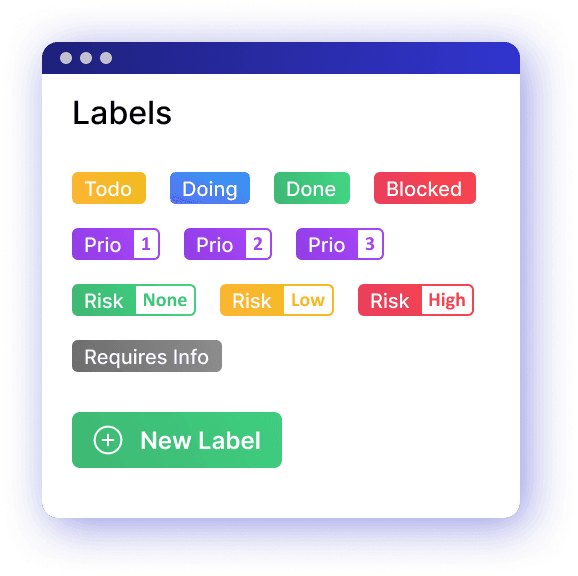 Functions and connections
Video walkthrough
Learn in a few minutes the most important things about the features of Octaved Flow and how the perfect interaction of the functions can simplify your workflows and make them more transparent.
Plan your first project with Octaved Flow today
Enterprise-level security
We are aware that the security of your data is crucial. Our project management software was developed in Germany, is hosted in Frankfurt am Main and is 100% GDPR compliant. With the authorization concept for users and groups, you ensure transparency where it makes sense and compartmentalization where it is necessary.